Services
Reconnecting Elder Residents And Their Relatives
As you know, there are major issues regarding the isolation of the elderly, especially during the exceptional conditions prevailing of COVID-19.
To face these difficulties, HCare redoubles its efforts to ensure its mission which is to facilitate the access to care for the isolated and under-served populations thanks to turnkey telehealth solutions. In particular, through a videoconference system via tablets to reconnect senior residents and their loved ones.
Who is it for?
Any type and size of Senior's Residence.
How does it work?
We offer a simple, intuitive and ready-to-use communication technology solution, as well as an implementation plan developed in co-creation with your organization and which adapts perfectly to your reality.
Get started today.
Would you like to know more about this project?
new
Videoconference by TV
Our mission is to constantly seek new ways to improve and adapt to your needs and challenges, regardless of the type or size of your Residence.
With this in mind, we have adapted our offer and developed new systems that allow the use of video conferencing: on Smart TV.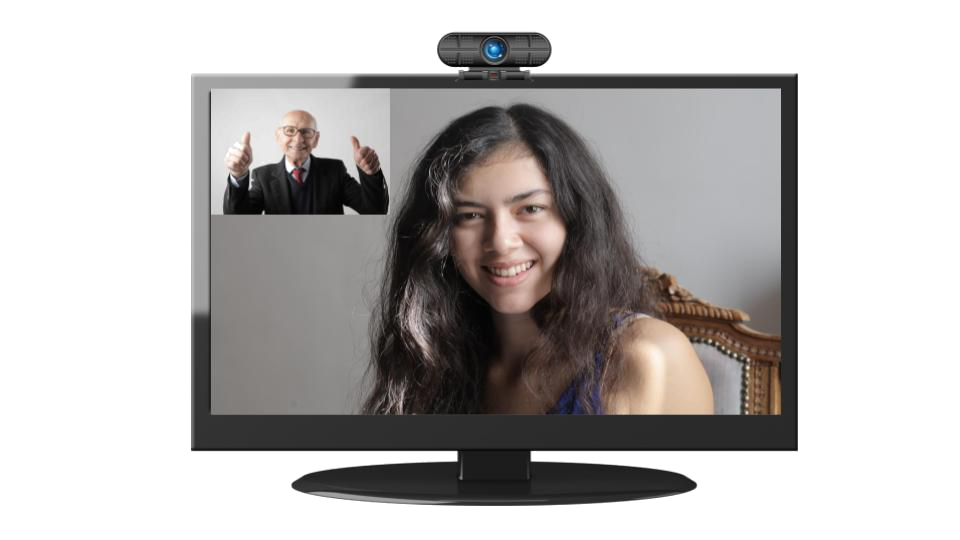 This solution's benefits?
In this solution, there is no longer a need to acquire a new device. We are optimizing the TV system already in place, privately or shared in the residence.
This system, therefore, includes adapted and less expensive packages, for just as much result!
This means reduces the impact of change for better use and acceptance of seniors…
…. And many others yet!